Wine & Dine
Top Tips for a Tip-Top Turkey
A memorable Thanksgiving feast
starts with a succulent, savoury turkey.
As the autumn weather starts to blow in and cozy season arrives in Vancouver (with its pumpkin spices and sweater weather), so does the beloved holiday: Thanksgiving. With a few tips from our Senior Sous Chef, Eric DeRama, you'll be whipping up a feast that will be sure to get rave reviews from your guests. If you have ever wondered how to brine a turkey, or perhaps have been looking for the perfect stuffing recipe, Chef Eric has got you covered.
"A turkey brine is essential for keeping a turkey juicy while adding flavor," says DeRama. "When my family and friends ask what I do for the perfect Thanksgiving turkey, I give them this recipe and just before they place the bird in the oven I place a copious amount of butter underneath the skin."
TURKEY BRINE RECIPE
Ingredients
• 1 (14 to 16 pound) defrosted turkey
For the brine:
• 1 cup Kosher Salt
• 1/2 cup Light Brown Sugar
• 4 liters Water
• 1 tablespoon Black Peppercorns
• 1/2 tablespoon Allspice Whole
• 1/2 tablespoon Fennel Seed
• 1 Cinnamon Stick
• ½ bunch Thyme
• ½ bunch Parsley
• 5 Bay Leaves
• 5 liters Ice
Directions
Combine all brine ingredients, except ice water, in a stockpot, and bring to a boil. Stir to dissolve solids, then remove from heat, cool to room temperature, and refrigerate until thoroughly chilled.
Early on the day of cooking, (or late the night before) combine the brine and ice water in a clean 5-gallon container. Place thawed turkey breast side down in brine, cover, and refrigerate or set in a cool area (like a basement) for 6 hours. Turn turkey over once, halfway through brining.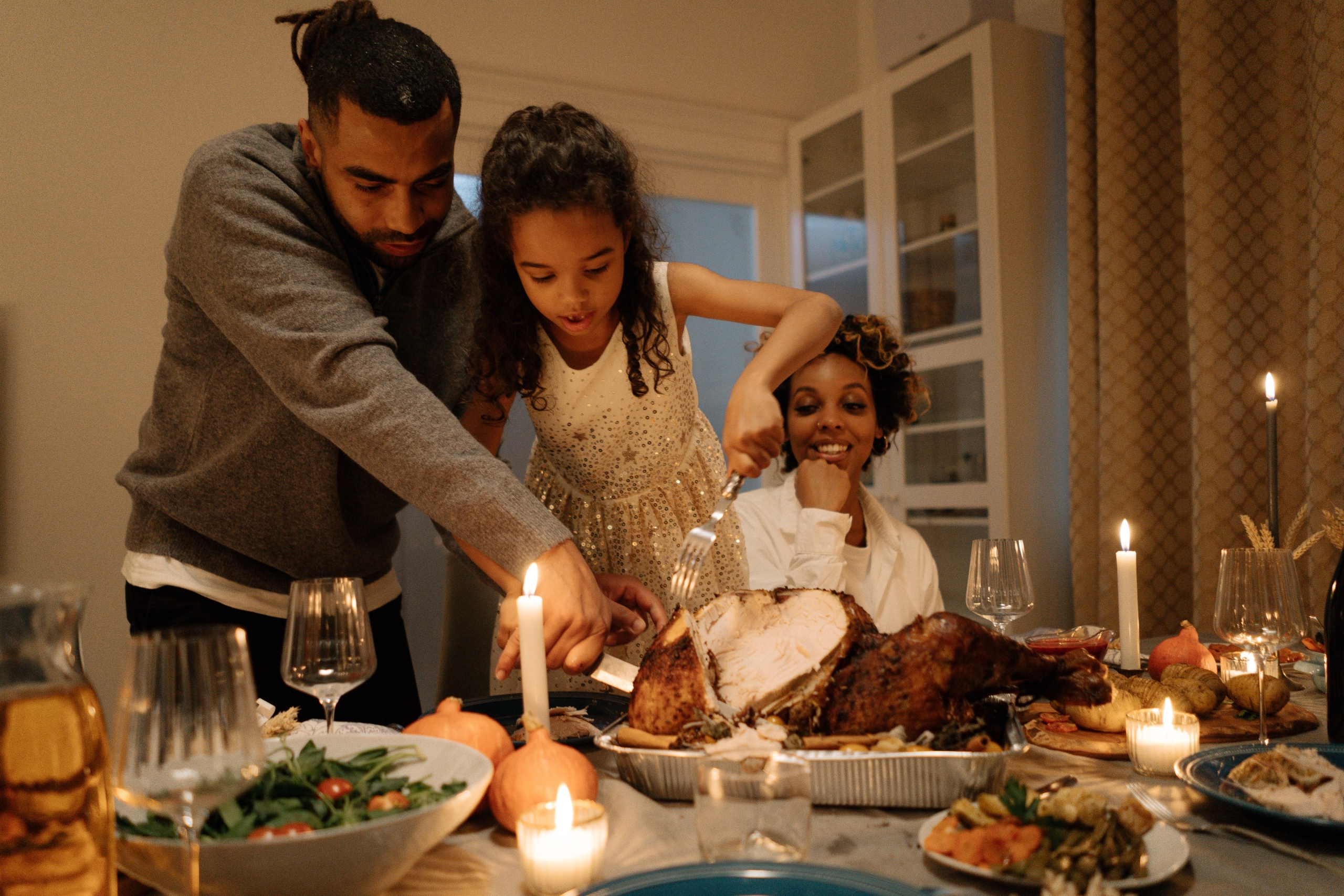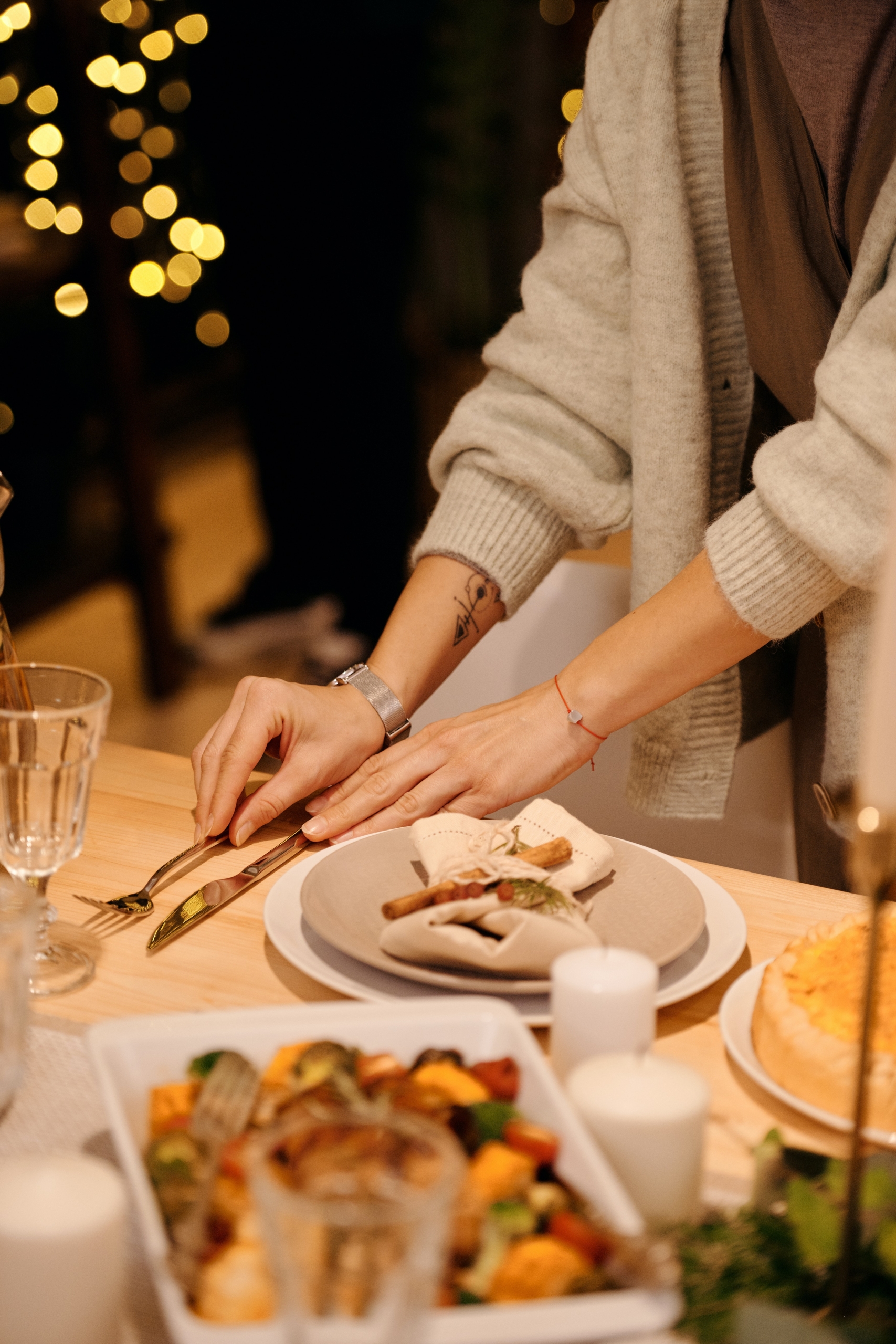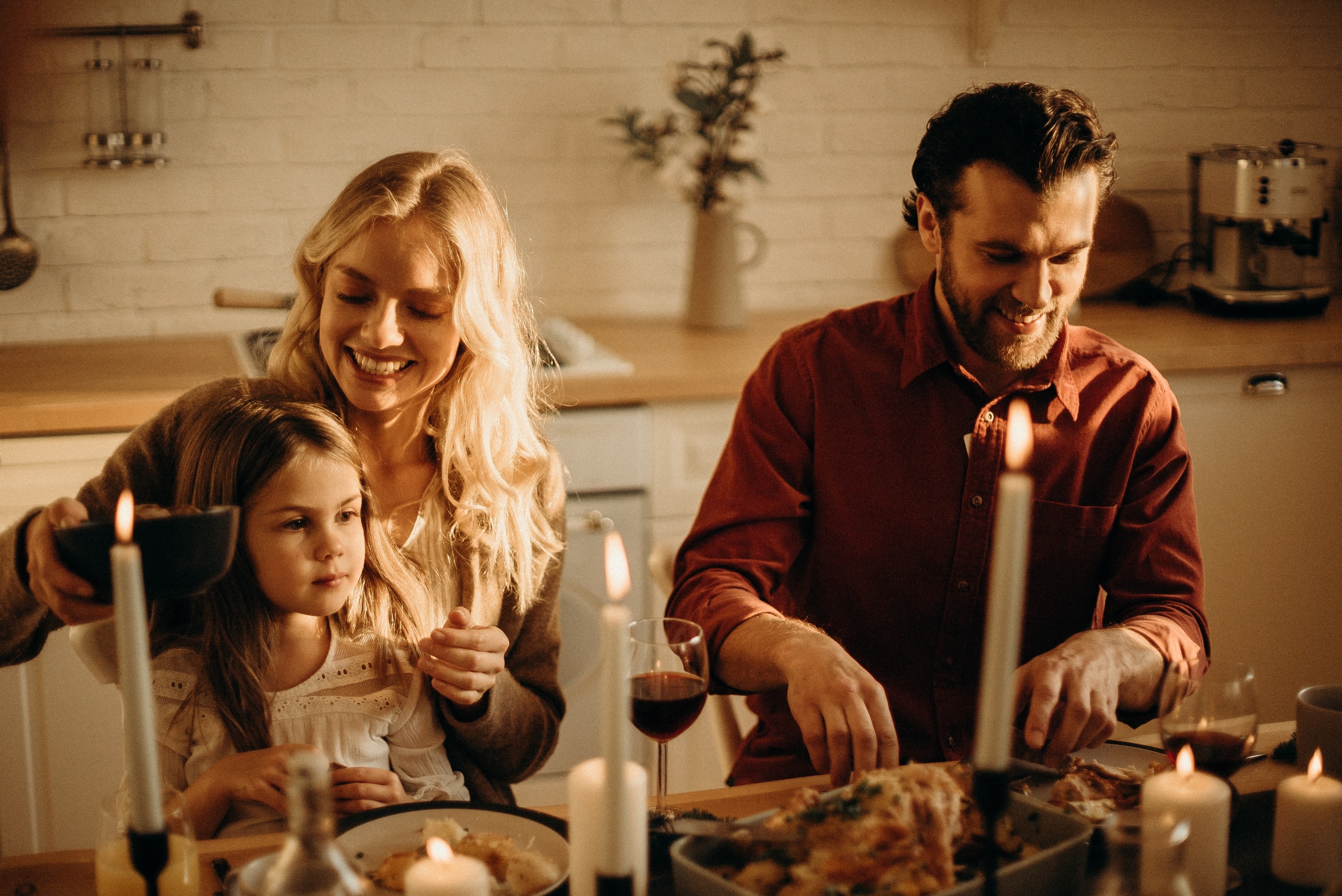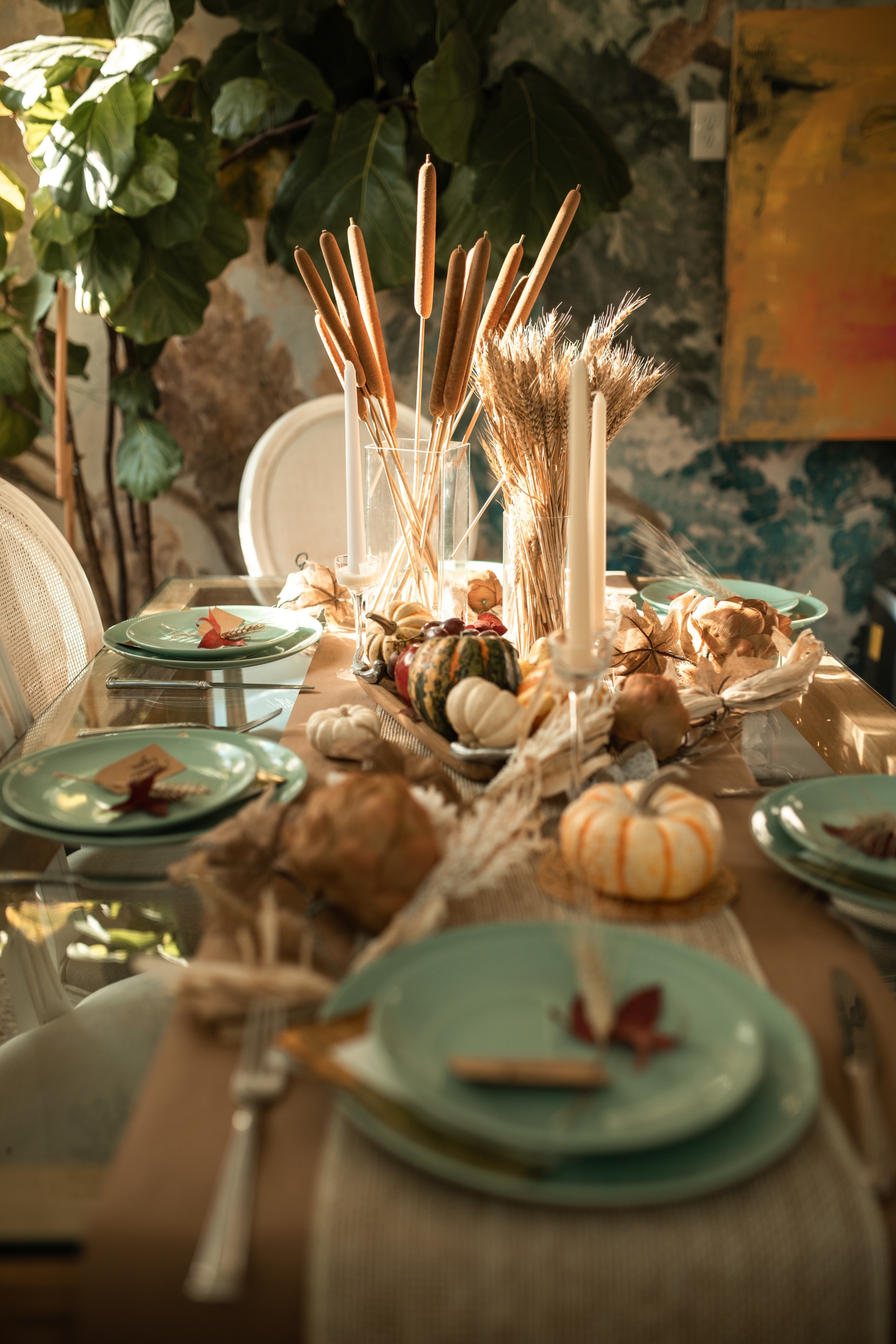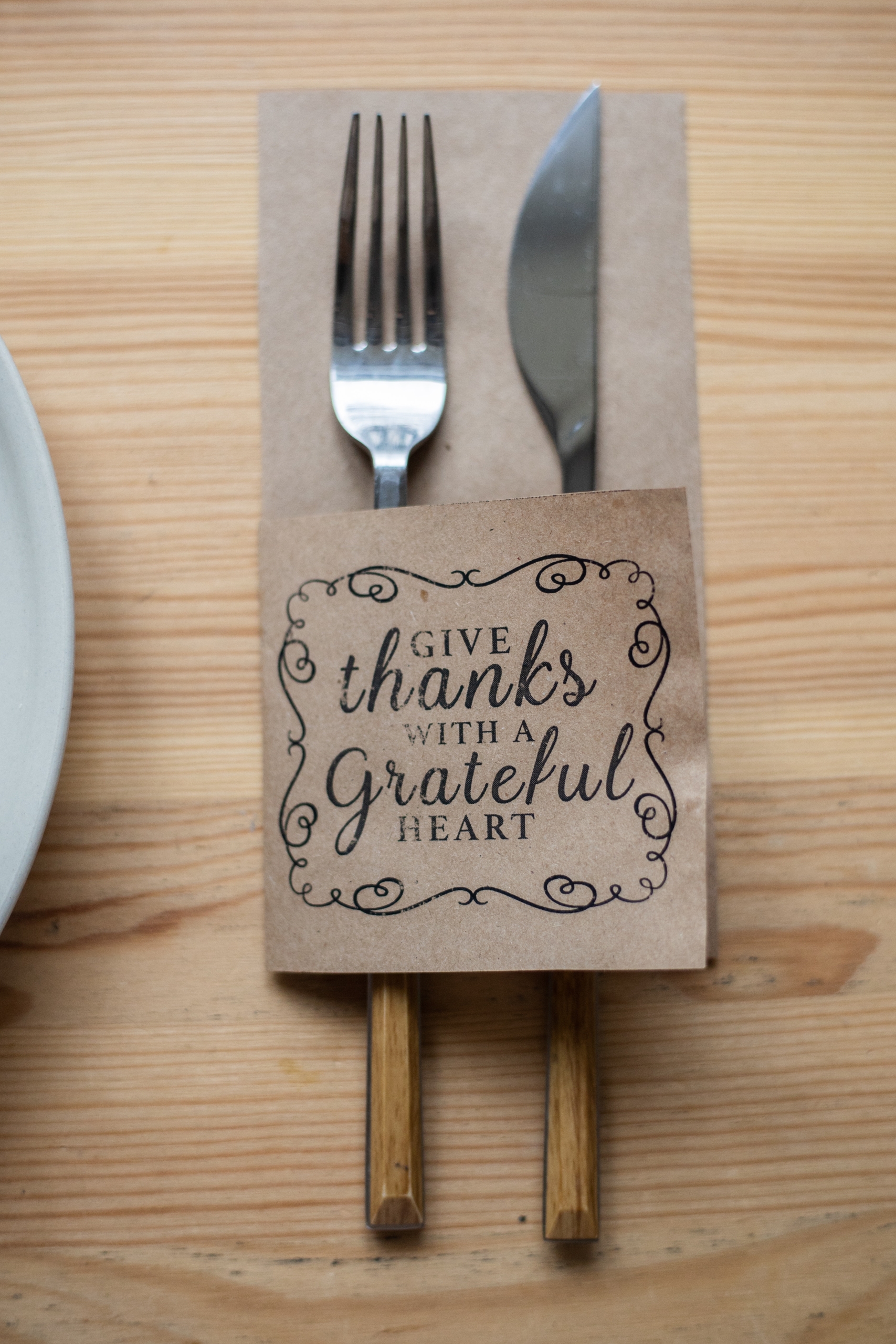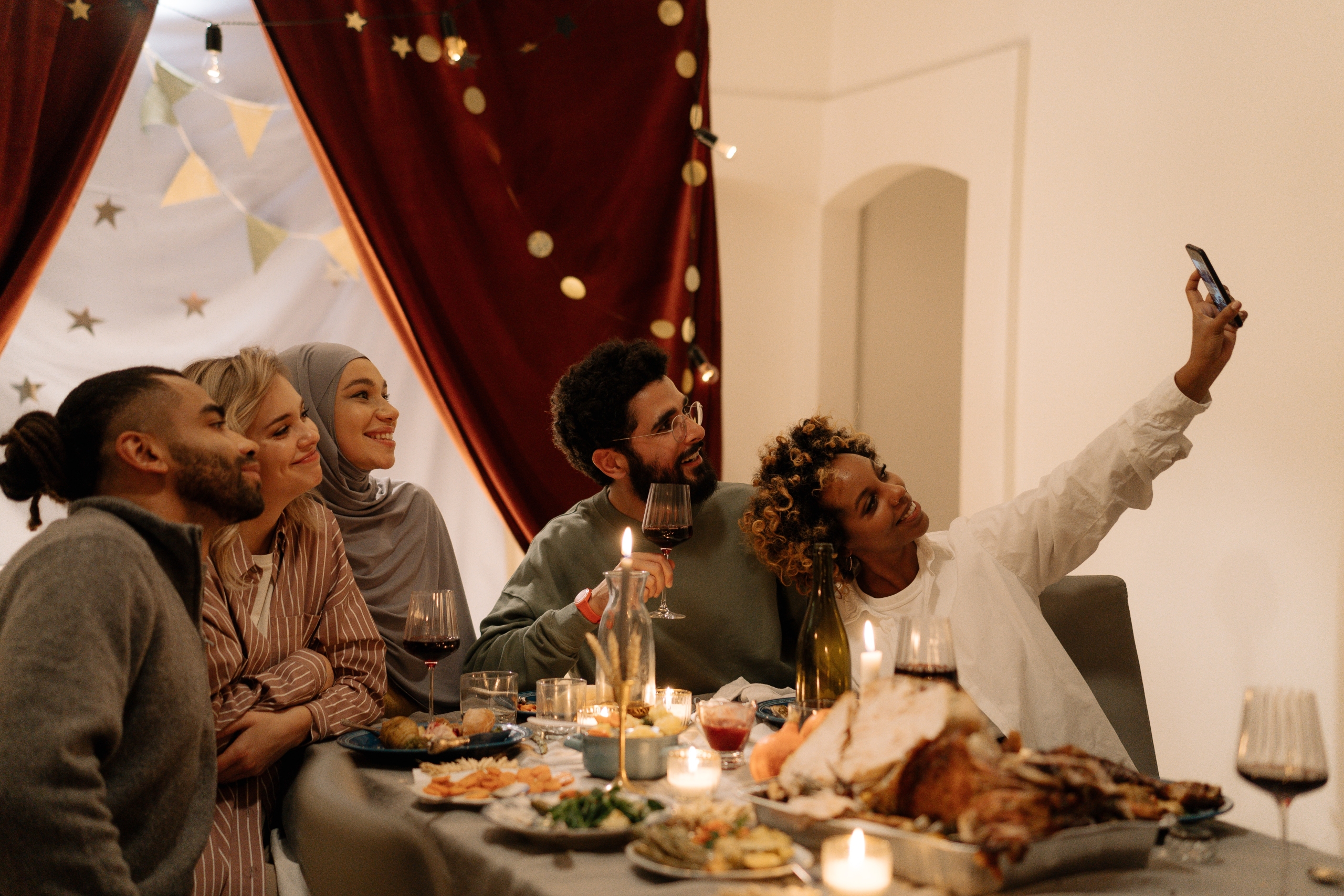 But perhaps the real star of the show is…
Arguably one of the favourite dishes on the Thanksgiving table: the stuffing! It's one dish where you really never can have too much. Chef Eric shares that "Christmas growing up was always spent with family and lots of food.  A mixture of traditional Filipino Christmas fare:  lechon/ham, braised meats, and leche flan.  With an additional western spread: turkey, gravy, cranberry – and stuffing!  I looked forward once a year to having stuffing.  When I grow up this is the kind of stuffing I would want to serve to friends and family to keep the tradition going."
CHEF ERIC'S STUFFING WITH APRICOT
Ingredients
2.5 large dried baguettes, 1 inch diced.
250 g butter
400 g diced yellow onion
400 g diced celery
25 g kosher salt
5 sprigs chopped fresh sage
10 sprigs picked fresh thyme
500 ml poultry stock
10 sprigs chopped fresh Italian parsley
5 sprigs minced fresh rosemary
300 g chopped dried apricots
Freshly ground black pepper to taste
Instructions
-Melt butter in a large frying pan. Add celery, onion, and apricots and sauté till soft and translucent. Add rosemary and thyme.
-Add stock and bring to a simmer. Add diced bread cubes and toss in liquid till all liquid is absorbed.
-Add remaining herbs and stir. Adjust seasoning.
-Keep warm till ready to serve.
*If using stuffing in a whole bird – remove half the liquid.
When the brining and the stuffing are done, all that's left to do is roast your turkey. The rule of thumb for calculating roasting times is 13 minutes per pound at 350°F for an unstuffed turkey (that's about 3 hours for a 12- to 14-lb. turkey), or 15 minutes per pound for a stuffed turkey. Check the temperature about three-quarters of the way through that time, and then again every 10 minutes, and roast until the temperature reads 165°F when checked at the thickest part of the thigh meat and the thickest part of the breast meat.  Once your turkey has reached the right temperature, make sure you allow it to rest for at least 30 minutes before you carve it. This ensures that the juices are reabsorbed into the bird, rather than just running out onto the carving board. Enjoy!
And something to swirl…
You didn't think we'd forget about the other favourite ingredient at any feast? The wine, of course. To pair perfectly with your Thanksgiving dinner, our sommelier suggests Tantalus Riesling. Its high acidity perfectly cuts through the richness of roasted turkey, while its fruity notes of green apple and citrus complement the meat's natural flavors. The wine's nuanced complexity adds depth to the pairing, ensuring harmony with diverse turkey accompaniments. This balanced match showcases the best of both wine and bird. We'll cheers to that!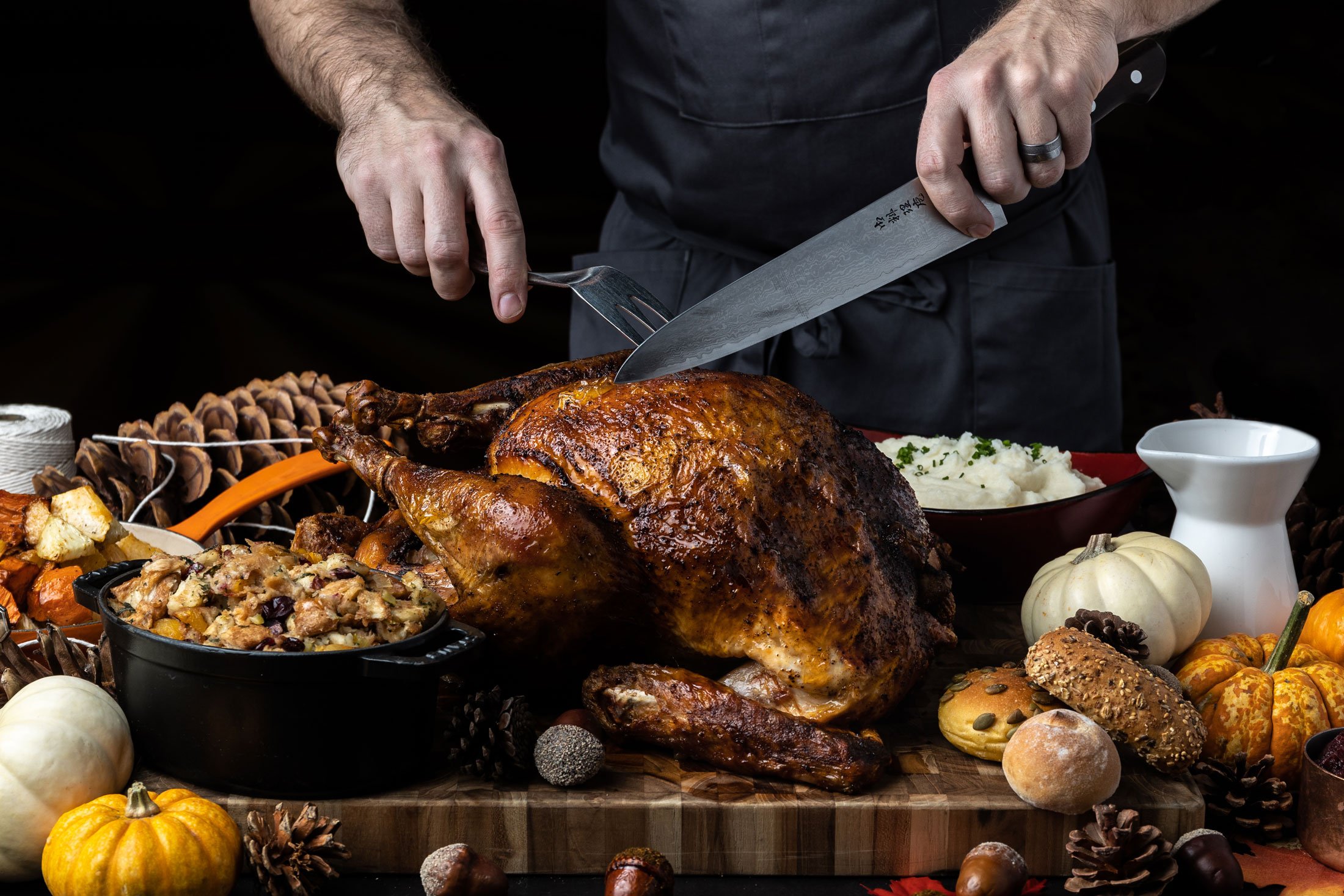 Or, you can leave the cooking to us!

Thanksgiving Turkey To-Go
Celebrate Thanksgiving from the comfort of your home with an impressive holiday dinner from Executive Chef David Baarschers. All you need to do is pick up your order on October. 8, 2023, and warm it for your guests when you're ready to eat.  This year you can choose the complete meal for either 4-5 people or 8-10 people, depending on your party size.